Add multiple business locations
Manage different locations from one account in your Account Settings.
If your business operates out of multiple locations, you can add those locations in the Locations tab of your Account Settings.
To add a new location, click the ADD LOCATION button in the top-right corner of the screen.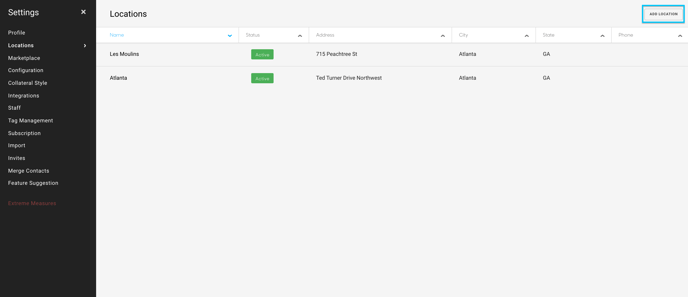 Once you've added one or more locations, you'll be able to pick between locations when creating an invoice. Then you can run reports on your entire business and on each location to see how well they're doing.