Disable or enable staff members
Disable staff members that you are no longer a part of your team.
NOTE: The email address used to set up your ArtCloud account is considered the Admin Account, but you can manage your staff in your Account Settings. To learn about pricing for adding staff members, please visit our Pricing Page.
Disable staff members
When one of your staff members leaves your team, you should not delete their account but disable it instead. Disabling the account will preserve all the data and information affiliated with that staff member for record-keeping purposes.
To disable a staff member, click on the Actions menu when you hover next to their name, Edit their profile, look for the Enabled button at the very bottom, and toggle it to No.
You'll know you've successfully disabled an account when you see Disabled in a red box next to their name.
NOTE: Once a staff member is disabled, you will no longer be charged a monthly fee for their account.
Enable staff members
Just as you can disable staff members, easily toggle them to an active status using the same toggle. When a staff member becomes disabled, they go under an Inactive status on your Staff page. If you want to make this staff member active again, you'll want to search for this Staff member in the Inactive Status, Edit the Staff Member and, toggle the "Enable this staff member" back on.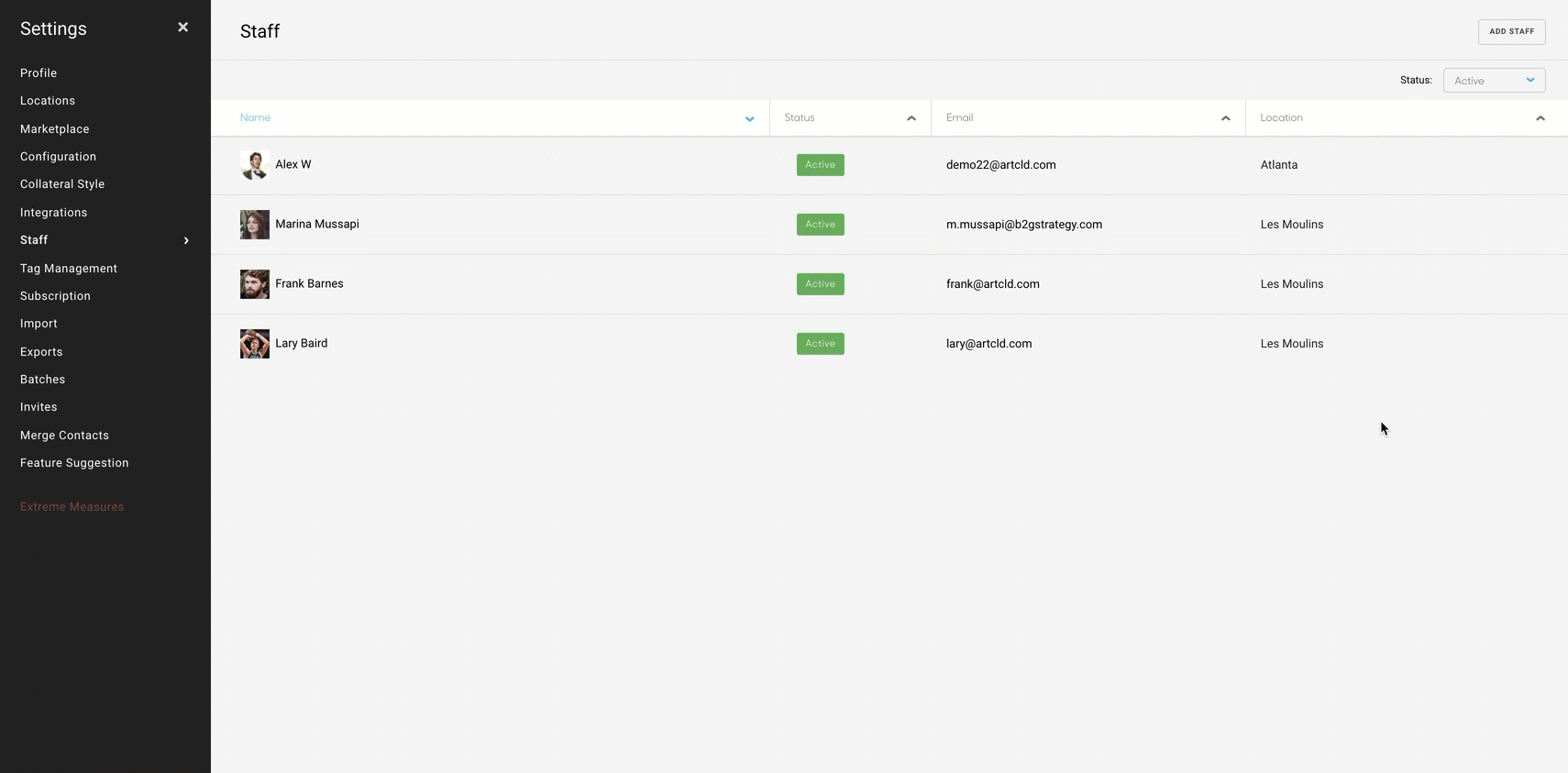 Please note: When you enable a staff member again, you will get charged the pro-rated amount on your next monthly bill. For instance, if your bill is charged on the 1st of the month, but you toggled this staff member on on the 25th, your next bill will include the 5 days of time the staff member had been toggled on.