Integrations Management - Stripe
How to contact Stripe Support
Reach out to Stripe support about specific questions regarding payment processing
ArtCloud processes payments and transactions through the Stripe platform, but are otherwise two separate entities. Some questions need to be taken up with Stripe support directly.
To do so, follow this link to begin the process of speaking with support:
When you visit this link, you'll see the following page: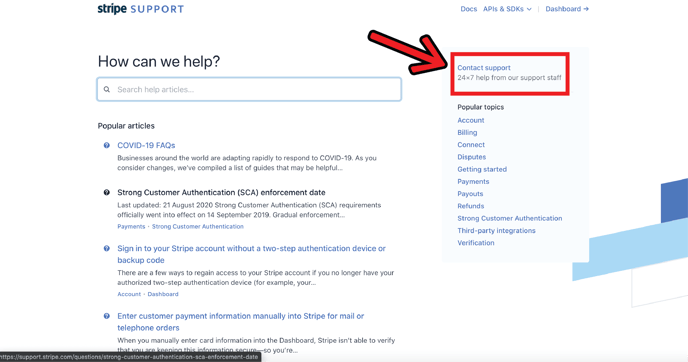 You'll need to click the Contact Support link in the top-right corner of the screen.
Next, if your account does not have Stripe payment processing enabled, you'll see the following page: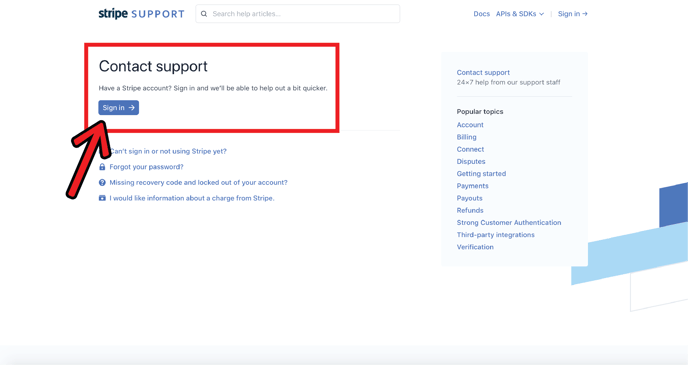 You'll need to sign into your Stripe account. You'll see the following page if you click the blue Sign In button, or if you've already enabled Stripe payment processing.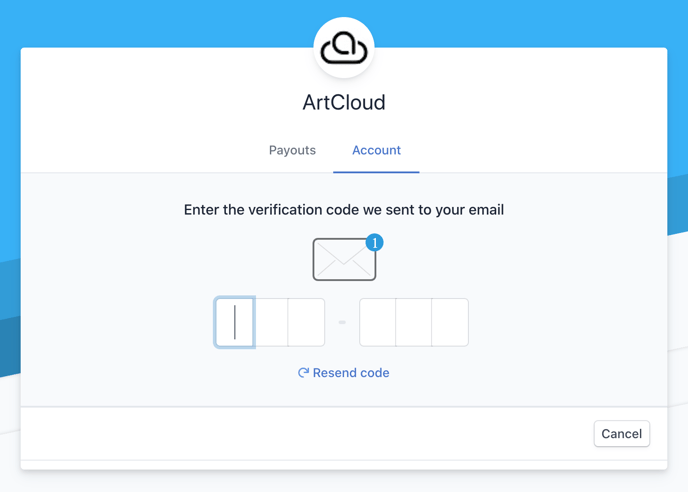 Enter the verification code sent to your email, and you'll be directed to this page: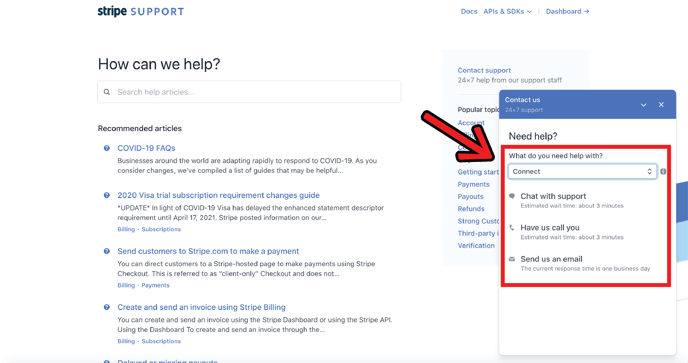 A popup will appear in the bottom-right side of the screen. Initially, there will only be a dropdown to choose what you need help with. Choose the Connect option, and you'll notice the options to Chat with support, Have us call you, and Send us an email will appear.