Manage tax rates for your locations
Learn how to add and edit tax rates associated with each of your business locations.
ArtCloud Manager lets you add as many tax rates as you like for each of your business locations, so that you can separately account for state and local taxes as necessary. You can manage tax rates under the location settings, in the Locations tab of your Account Settings.
When creating an invoice, you'll then be able to select which of tax rates you want to apply to that particular sale. You can then generate tax reports from your Analytics section.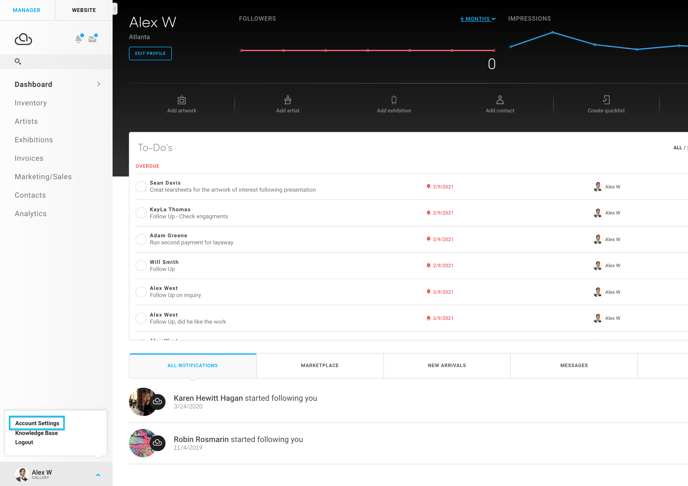 Creating & managing tax rates in ArtCloud
Once you've opened your Locations tab, you'll want to Edit the location where you want to create or manage your tax rate. In this example, we're editing the Les Moulins location. You can do this by hovering over the location you want to edit and clicking on the Actions drop down menu and selecting Edit.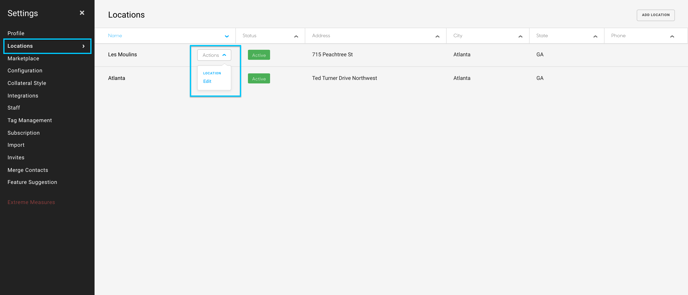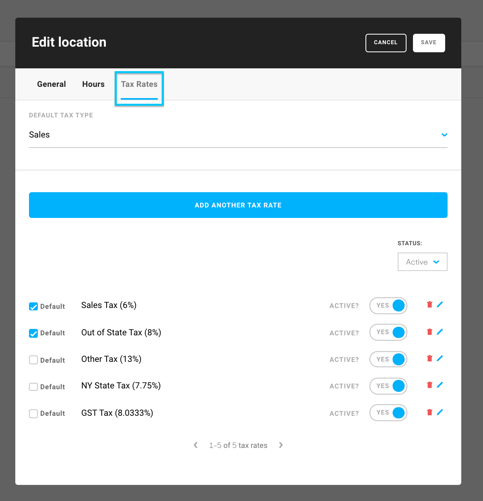 If you want to edit a tax rate, click on the small blue pencil next to the small red trash can. Here you can edit the name of the rate or turn the rate inactive/active. You can even choose to make this rate Default. Default tax rates will automatically populate on an invoice when an invoice is created. Please make sure to hit Save in order to save any changes made in the Edit tax rate pop-up.

---
Suggested Readings:
- Add services and fees to your invoices
- Add multiple business locations