When you return artwork to an artist or consignor, use Quicklists to generate an Artwork Return form.
When returning artwork to an artist or consignor, it's important to document the return of those pieces in case you are ever asked about their whereabouts in the future.
Artwork Return QuickLists allow you to return multiple items to an artist once their Consignment is over.
How to create an Artwork Return QuickList
First, hover over the Inventory navigation item on the left side of the screen, and click on the QuickLists subnavigation item.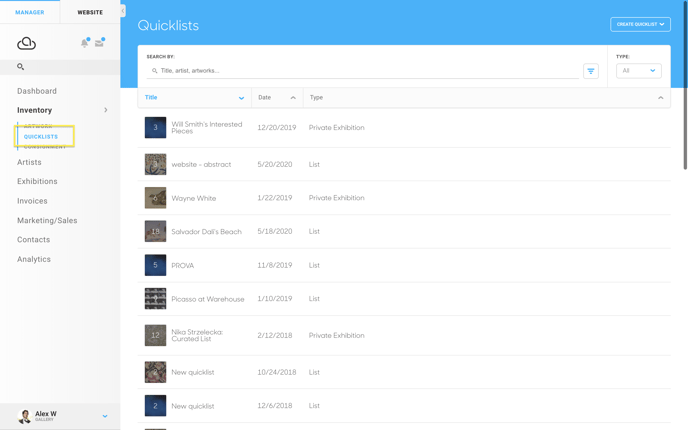 Next, click the CREATE QUICKLIST dropdown button in the top-right corner of the screen and click the Artwork Return option.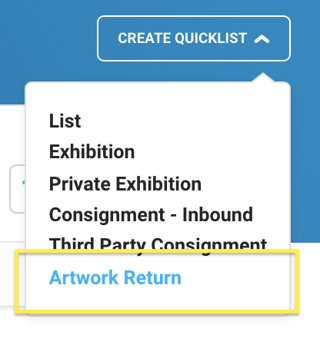 Next, fill in all of the appropriate information for your Artwork Return: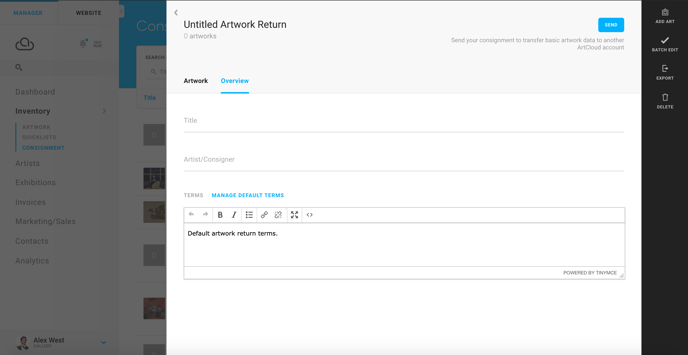 Title
The title of your Artwork Return Quicklist.
Artist/Consigner
The Artist/Consigner that the inventory items in question will be returned to. Begin typing a name of an existing Artist/Consigner in your system, and click the dropdown item that corresponds with the Artist/Consigner in question.

Terms
The terms and agreements of your Consignment. You can change your Default Consignment Terms so that these are instantly populated each time this is performed.
Pick the artwork you would like to return
Once you've filled out the information in the Overview tab, click the Artwork tab and select the pieces you would like to return.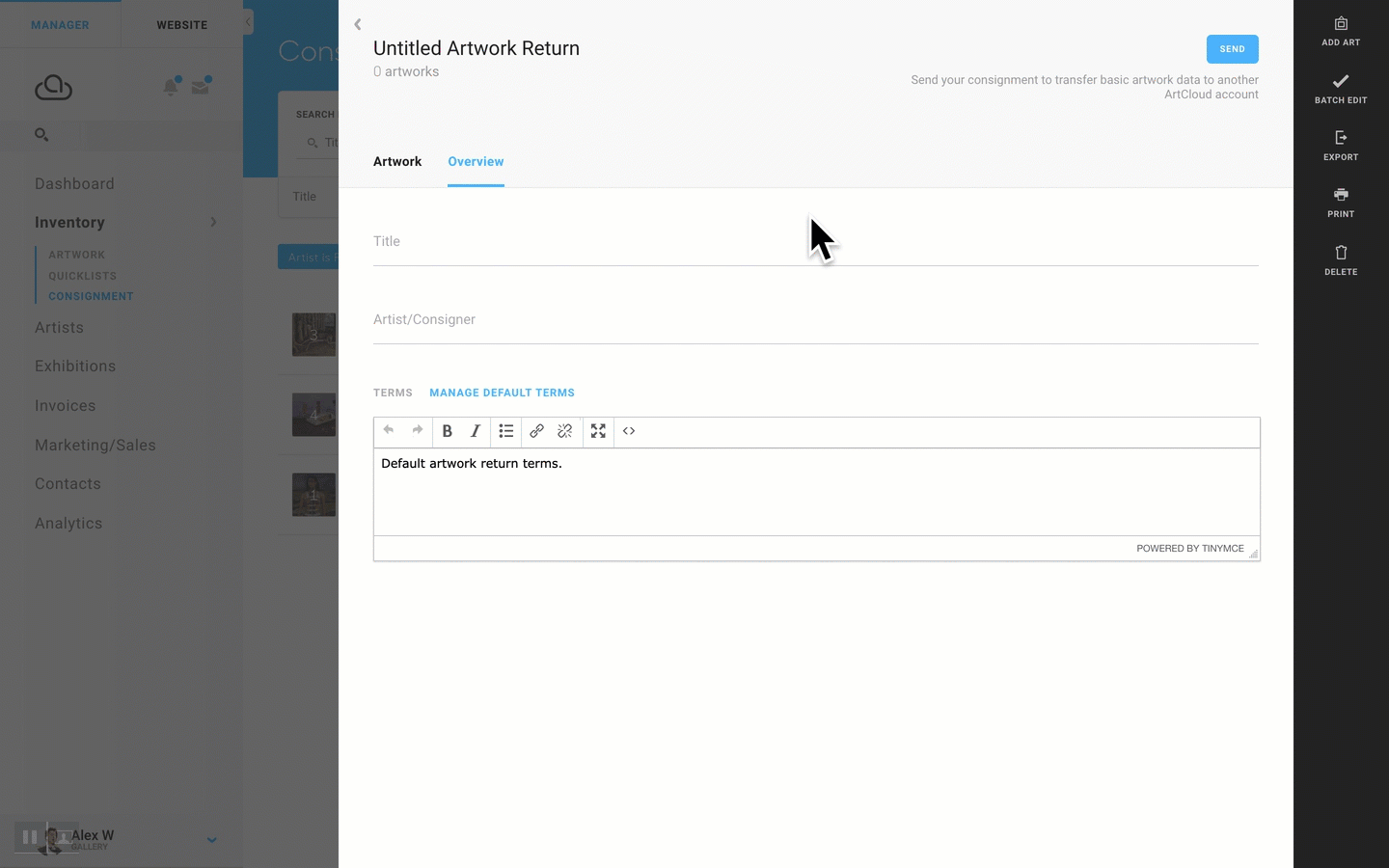 Export Artwork Return documentation
Once all of the necessary information has been entered in the Overview tab, and your artwork picked out in your Artwork tab, you may click the Export button in the top-right of the screen.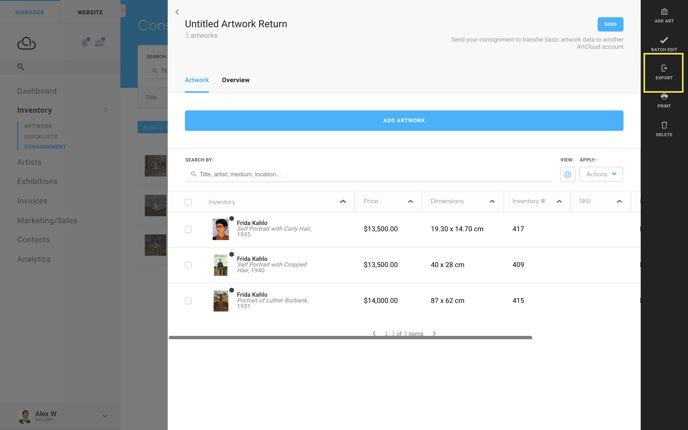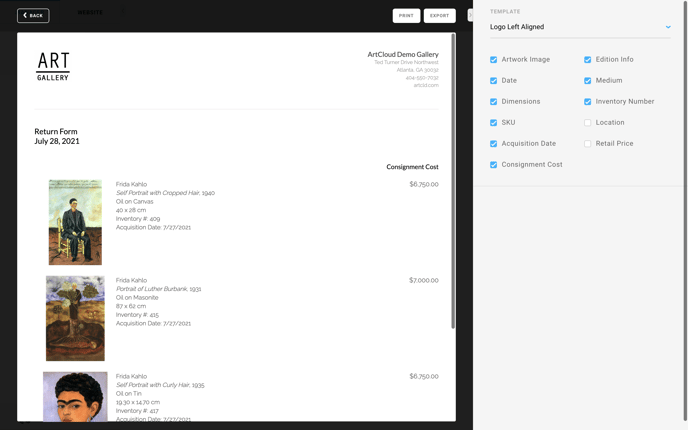 On this new screen, you will be able to format the placement of your logo and gallery information by changing the value in the TEMPLATE dropdown in the top-right corner of the screen. You can check or uncheck fields to the right that you would like to appear (or not appear) on your Consignment Return documentation. When you are ready to save this document, you may click the EXPORT button at the top of the screen.
What happens to the pieces included in my Artwork Return QuickLists when I create them?
When an Artwork Return QuickList is created and saved, the artwork is not literally sent back to the artist each piece belongs to. The following happens inside of your system when an Artwork Return list is created:
- Sets the piece's status to Inactive
- Sets the piece's Location to "Return to Artist"
- Opts the item out of the ArtCloud Marketplace.
The point of Artwork Return lists is to log in your system whether or not pieces are active, or where pieces are.
Suggested Readings