Create and customize tearsheets
Choose a template for your tearsheet and decide which information you want to include.
For a single artwork
To create a tearsheet for one artwork, start in your Inventory tab and click on the Actions drop-down menu. Then select Export.
From there, you'll be able to choose what materials you'd like to create.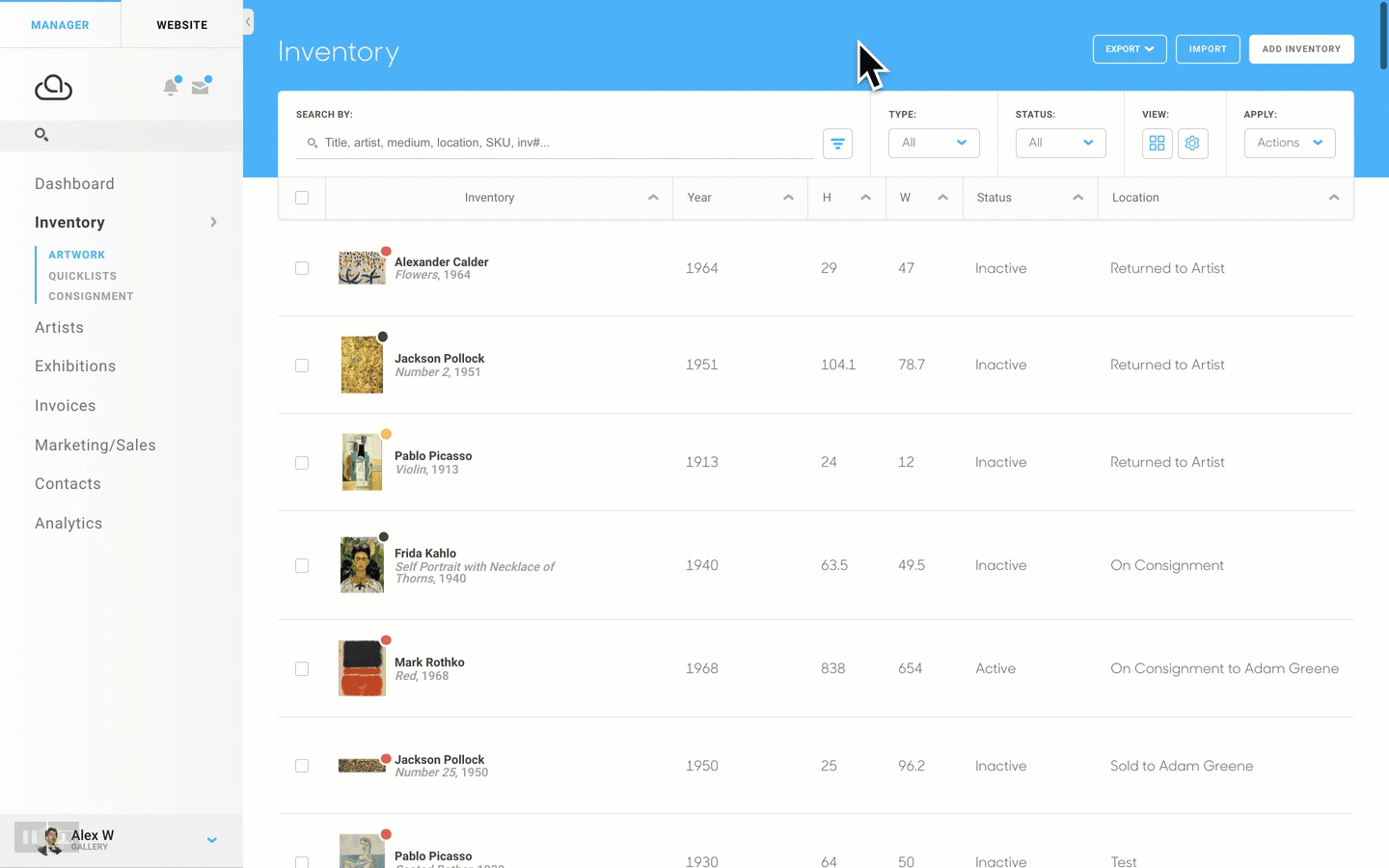 For a list of artwork
To make a tearsheet for multiple pieces, you'll first need to create a list of all the artwork.
From QuickLists, click on the Actions drop-down menu next to the list you'd like to create a tearsheet for. Then select Export and choose Tearsheet from the list of sales and marketing materials.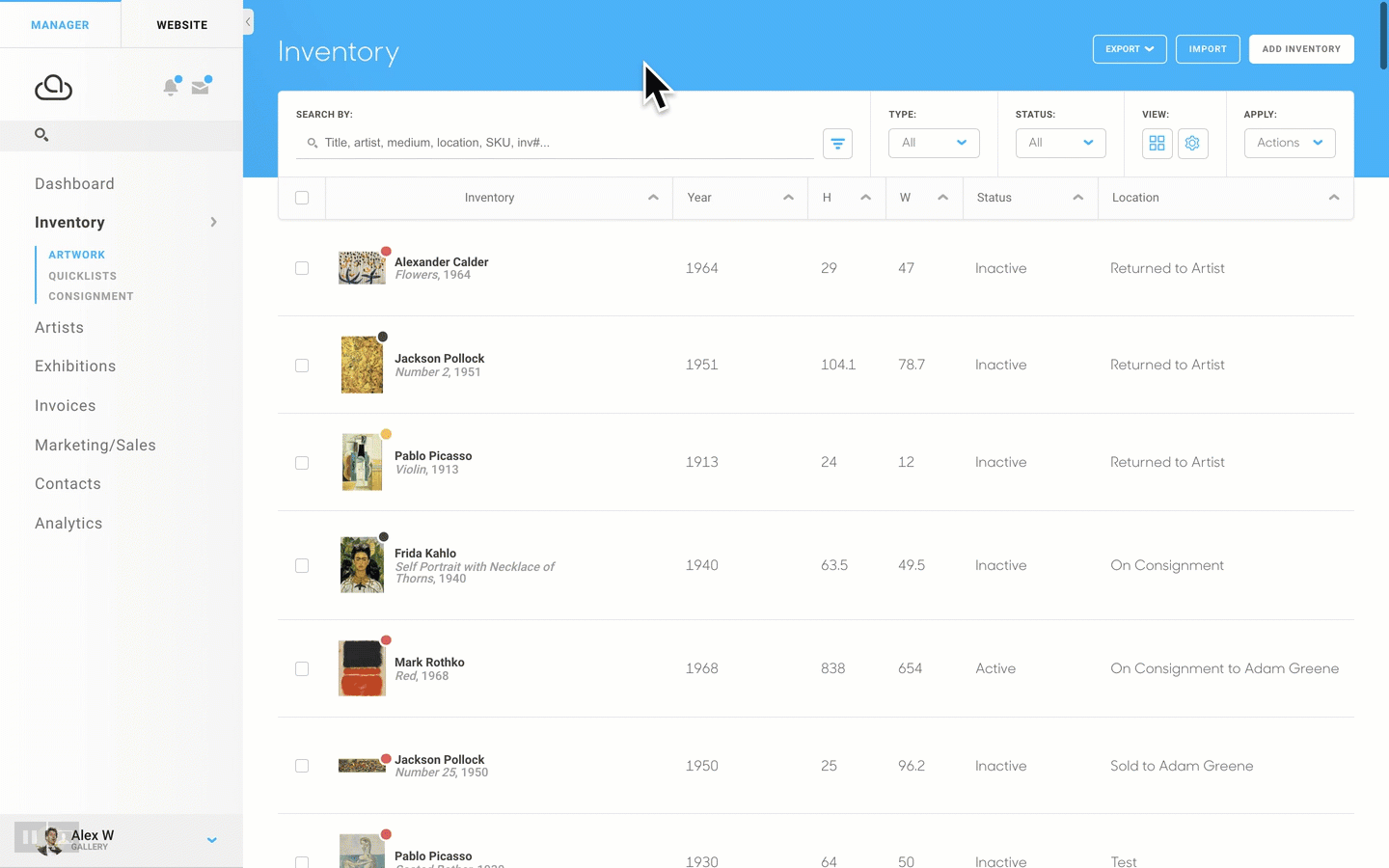 Preview and customize your tearsheet
After choosing to export a tearsheet, you will see a preview of your tearsheet. Select from one of the various templates and decide which information to include on the tearsheet by checking or unchecking the boxes.
When you're finished, select Export to download a PDF or you can email the tearsheet directly to a client.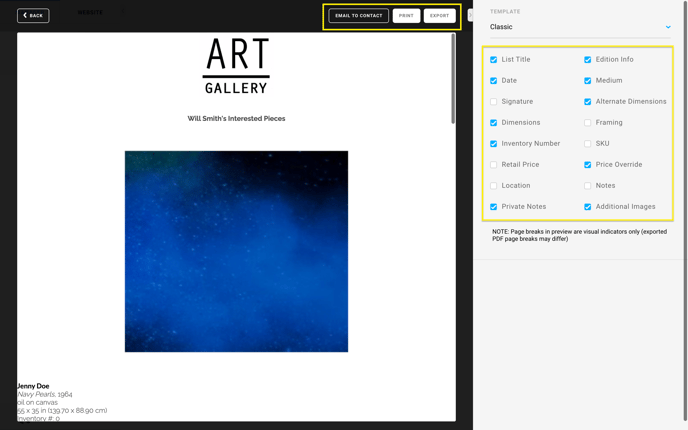 Tip: your preferences will be saved for next time, but you can always adjust the template and information included on your tearsheet.
Suggested Readings