Find your data in the new current usage table, view or change your subscription for Manager or Website, & view your current and past payment record.
Quick Jump To Guide:
Where do I see my Subscription tier?
Where can I find my Current Usage statistics?
Where can I see how much inventory I have displayed on my website?
I'd like to export my past invoices - where do I find this?
---

You can manage your subscription and billing settings on ArtCloud by clicking on your profile info at the bottom-left of the page then clicking on your Account Settings.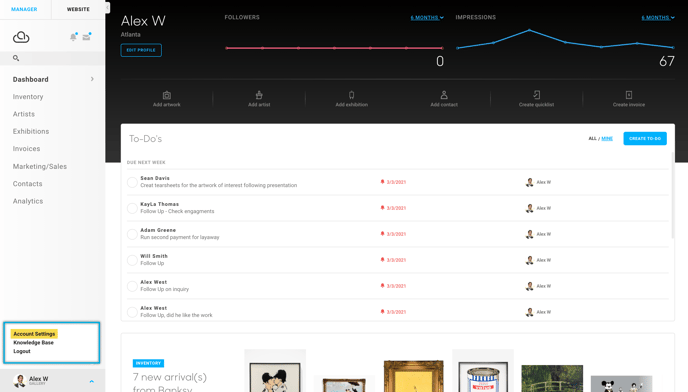 Next, click the Subscription tab item on the Settings navigation menu to the left of the screen.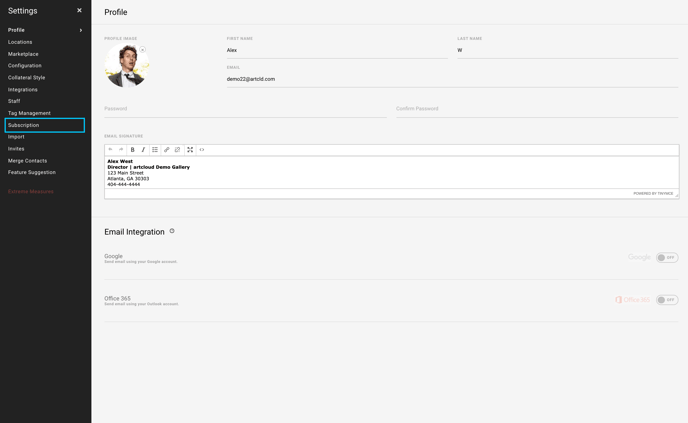 Under the Subscription tab, there are 3 sub-sections: Subscription, Current Usage, Website Opted-In Inventory, & Billing. On the Subscription sub-section, you'll be able to view the subscription tiers and their differences.
SUBSCRIPTION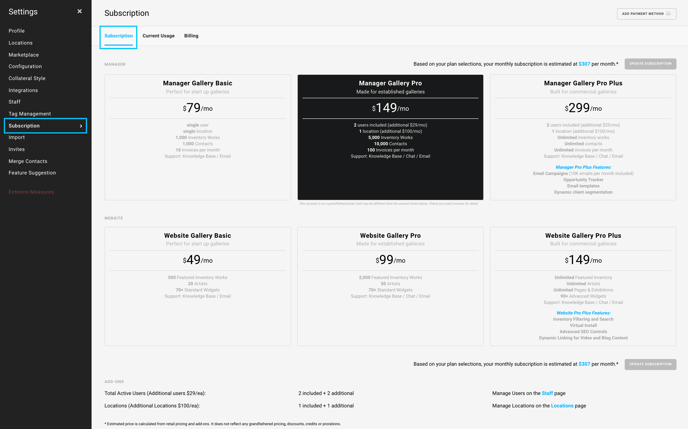 You're able to move from tier to tier, however, depending on your platform usage, you may get a message preventing you from moving to/from a tier. For example, if you are in the Manager Gallery Pro subscription plan, and you have more than 1,000 works, you're unable to downgrade.
For more details on what is included in the different pricing tiers, you can visit our Pricing Plans page.
Estimated price shown on the ArtCloud Subscription tab is calculated from retail pricing and add-ons. It does not reflect any grandfathered pricing, discounts, credits or prorations— which will be reflected on the Billing tab downloads.
If you're getting close to the amount of inventory, contacts, or invoices your Manager Subscription tier allots, you will see a yellow warning banner on your account:





You will need to either upgrade your Subscription tier or remove content from your account.
CURRENT USAGE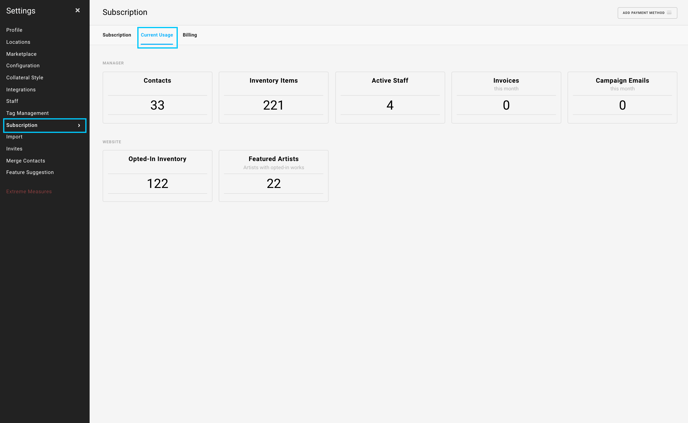 Here is where you're able to see your current usage statistics on your subscription(s). Since subscription levels are tiered based on invoices, contacts, staff, and inventory, you're able to monitor these if you're looking to stay at a specific tier.
WEBSITE OPTED-IN INVENTORY
You can see how many works are opted into your website as well as how many artists are being displayed.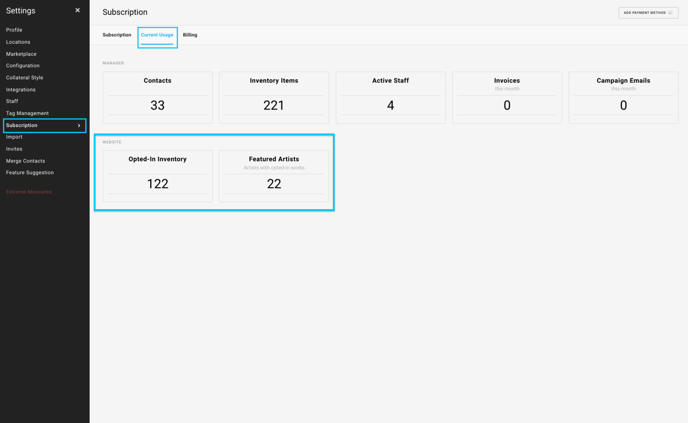 If the amount of inventory listed in Opted-In Inventory does not match what's displaying on your website, you may need to opt works off of your website that are no longer visible on your website.

For instance, when a work sells from an All Active inventory block on your website, that inventory piece automatically becomes Inactive and will no longer show in your All Active inventory block. However, just because this inventory piece no longer qualifies to show in your All Active inventory block, it does not mean it's been opted out or removed from your website. It's visibility in that specific inventory block was just limited.

You will still need to opt out the work from the website: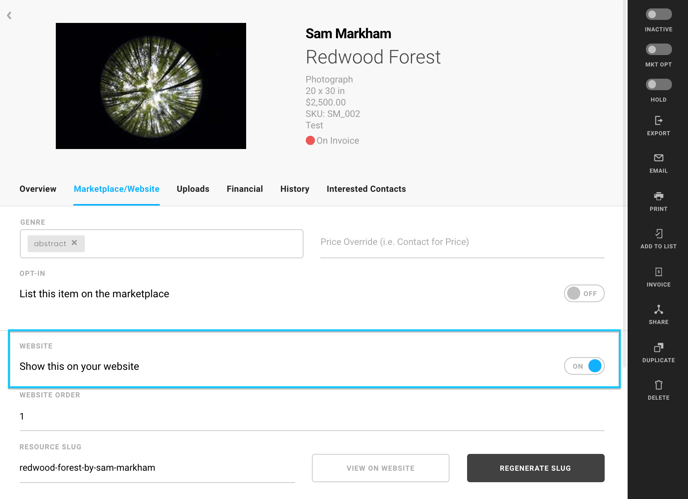 BILLING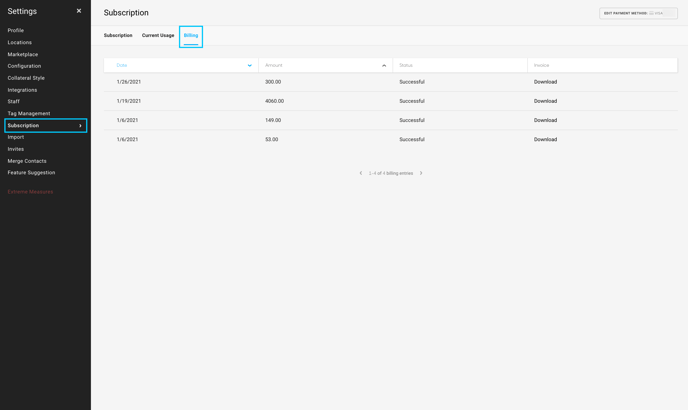 You're able to see your invoice and payment history in this tab, along with whether the payment was successful or not and the ability to download the invoice for your records.
Suggested Reading:
- Add or change payment information
- Activating and managing your ArtCloud subscription