Introduction to Campaigns - Pro+
Familiarize yourself with some basics of the Campaigns dashboard and builder
Please note: this is a Pro+ feature for Gallery accounts. Artists have access to Campaigns in Basic, Pro, and Pro+ subscriptions. To see the subscription tiers and what each tier offers, please visit our Features pages: Artists & Gallery.

If you'd like to upgrade your account, visit the Subscription page in Account Settings, or reach out to Support if you have questions!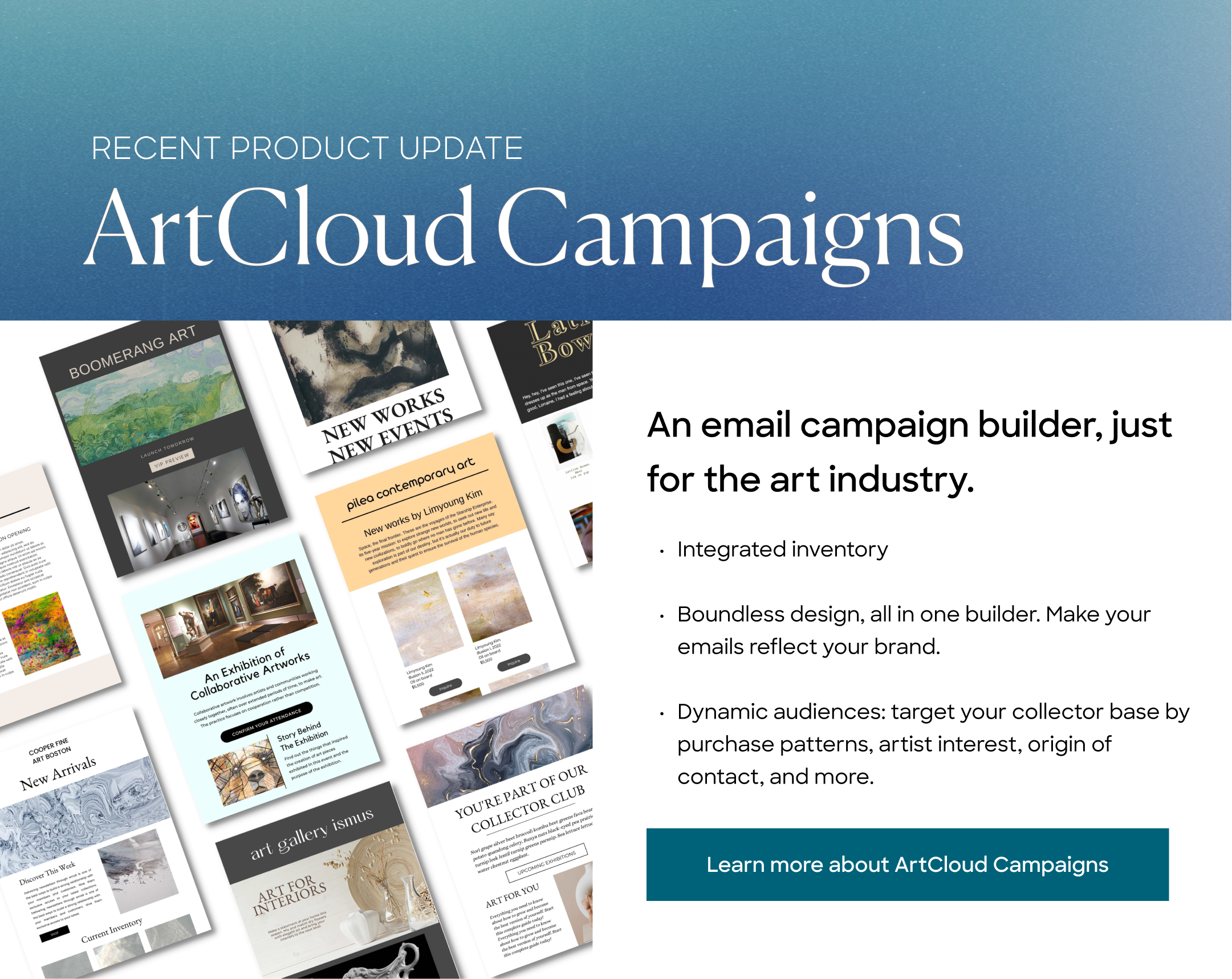 Campaigns are a Pro+ feature that allow you to quickly and easily share new works or events with lists of Audiences. Check out this brief tutorial video to look more in depth at this essential feature:
For more information or if you'd like to set up a demo of this feature, please reach out to Support at support@artcloud.com.