Set your default invoice comments
Default invoice comments will automatically populate on your invoices but can always be edited or removed.
To set your default invoice comments, head over to your Account Settings.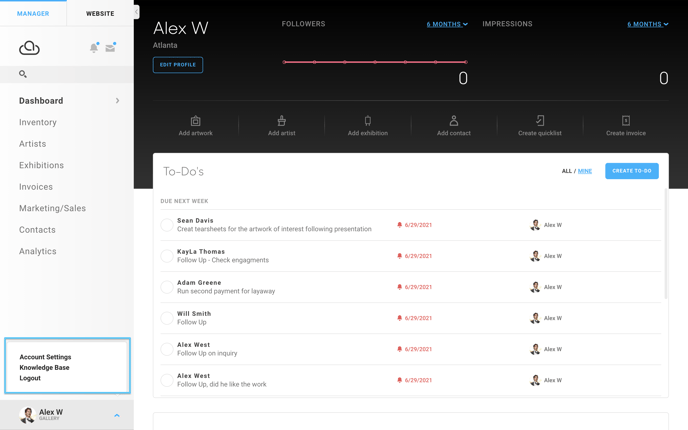 Next, look for Default Invoice Text under the Collateral Style tab.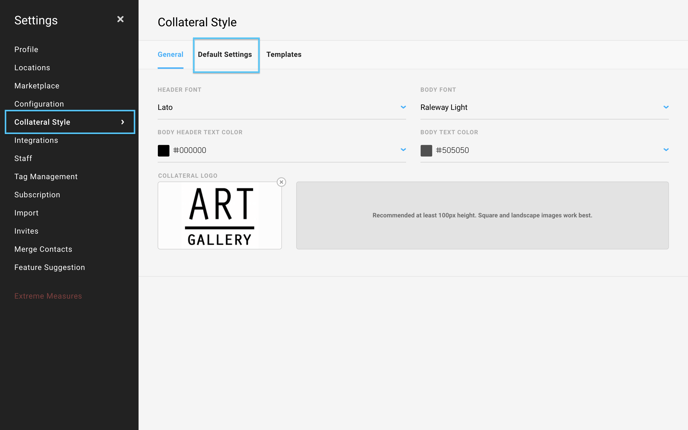 Once you click the Collateral Styles tab, select Default Settings at the top of the page. In the Default Invoice Comments box, you can include any text that you want to be displayed on your invoices, such as "Thank you for your business!" or a note about your return policy.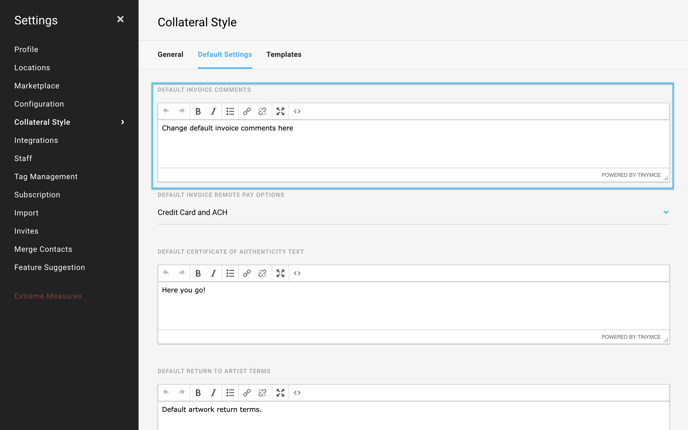 When a new invoice is created, that message will automatically show up under the Invoice Comments section. You can always add to or remove this message from an invoice.
Invoice comments can be found at the bottom of the invoice, directly under the balance information.